Bill Discounting For Manufacturing Industries
The manufacturing industry is one of the most prominent sectors that account for a significant share in India's GDP. Its potential is so immense that it has emerged as the high growth and chief wealth producing sectors in the country. It indulges in either the creation of new commodities or value addition, and that makes it an excellent zone for investments.
Nevertheless, on a daily basis, while these are the mainstay, it invariably generates a huge number of invoices. The challenge lies in clearing the unpaid invoices since it affects the continuity of the supply chain. Manufacturing industry involves a huge number of vendors who form the suppliers with humongous transactions. The settlement of bills follows a delayed and conventional procedure affecting vendors who fail to get the payment in time. A simple and effective means of tackling your pending invoices and simultaneously generate quick working capital for the manufacturers is through Invoice discounting or Bill Discounting. By getting access to the working capital you can pay the labour costs, outstanding bills, salaries, distributor charges, and much more right on time.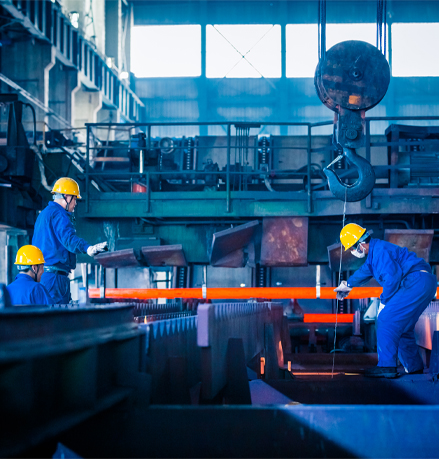 How Invoice Discounting Helps The Manufacturing Industry:
Bill discounting for the manufacturing industry can aid in
Unlocking money by clearing unpaid invoices:
Get access to quick working capital within 24-72 hours
Consistent cash flow requirements with our no collateral policy
Optimal use of your unpaid invoices to cover your expenses
Improved business efficiency:
Mobilise the supply chain with access to working capital at all times
Take care of labour costs, outstanding bills, salaries, distributor charges and much more right on time.
Satisfied customers due to improved efficiency
Fuelling business growth by getting access to liquidity:
Speed up your cash cycles to take on more orders, boost sales, expand your distribution base, deliver goods on time.
Business growth due to more sales
Prepare yourself for any surge in demand
How Does Invoice Discounting Work?
Manufacturer raises an invoice to the customer that is payable within 30 - 90 days
Post KYC and successful onboarding, manufacturer uploads unpaid invoices on the KredX platform to receive working capital
Funds get credited into manufacturer's account in 24 - 72 hours*
Why KredX?
Timely access to funds: Get quick access to working capital with KredX's unique bill discounting technology that empowers distributors to become verified vendors and receive funds within 24-72 hours*
No collateral required: Avail working capital with zero collateral
Discount rates ~ 1.2-2%**: List unpaid invoices at market discount rates
Seamless process: Enjoy a smooth and secure digital process with the technology-embedded KredX platform
Real-time status update: Track the status of listed invoices and get updates on them
How KredX Can Help Grow Your Business?
One of India's leading manufacturing companies faced certain challenges in terms of maintaining their day to day operations and keeping up with the increasing demand. What added to their woes was the rising operational costs and challenges procuring raw materials, prompting a need to increase the working capital to fuel growth and expansion. Since financing options offered by traditional financial institutions involve cumbersome documentation and lengthy processes, it became challenging for the company to get access to the working capital they required to keep the business running.
KredX Proposed A Working Capital Solution:
The manufacturer was offered a solution to gain access to quick working capital, wherein:
The manufacturer raised invoices to enterprise payable within 60 days and approached KredX with unpaid invoices
The manufacturer listed the discounted invoices on the KredX platform for 60 days
KredX's investors purchased invoices as per the terms and conditions
Manufacturer received the amount in 24-72 hours thereby, helping the business take on more orders and expand
At the end of the tenure, KredX investors received the principal amount invested along with the profit earned

Eligibility Criteria:
Business should be at least 10 months old
Business should cater to at least 2 large-scale corporates (MNC | Renowned Brand name | Company with INR 1000+ Cr turnover)
Credit bureau score of 650 and above
Business should have a minimum turnover of INR 25 Lakhs
If the business in question is a startup, minimum funding amount should be $30 Million
Documents Required:
The following documents are required for the onboarding stage
Pre-Sanction stage*:
KYC of directors
CIBIL record of directors
Proof of address and PAN Card of company
Bank statement of the last 12 months
Books of account/audited financials
Sales data for the last 1 year
Loan Declaration
Post-Sanction stage*:
Board Resolution
Post-dated cheque
Tri-partite undertaking involving KredX
Memorandum of Association and Article of Association
Personal guarantee letter
Articles of association
FAQs on Invoice Discounting Manufacturing:
Any manufacturing business that supplies goods/services to large blue-chip companies can avail the bill discounting services offered by KredX. The company should be willing to share their financial information and other related documents for the verification process.
As KredX provides complete manufacturing financial solutions, we have no upper limit for sanctioned amounts for invoices and it is solely dependent on the business's requirements. The upper limit depends on the business requirement and the eligibility as laid out by KredX.
No. A zero-liability invoice discounting service is provided by KredX as the working capital is availed using unpaid bills.
No. Being an ISO 27001:2013 certified private entity which deals with secure information from the clients, KredX takes strict measures in dealing with secured information.
KredX provides the option of short-term investments to our investors due to which the maximum tenure for a discounted invoice is 90 days.